Five Out Of This World Star Wars Jack-O'-Lanterns
Home » Blog » Halloween's Hottest Trends, Scary-Good DIY Ideas, Halloween Headlines
September 16, 2015 By Kelly T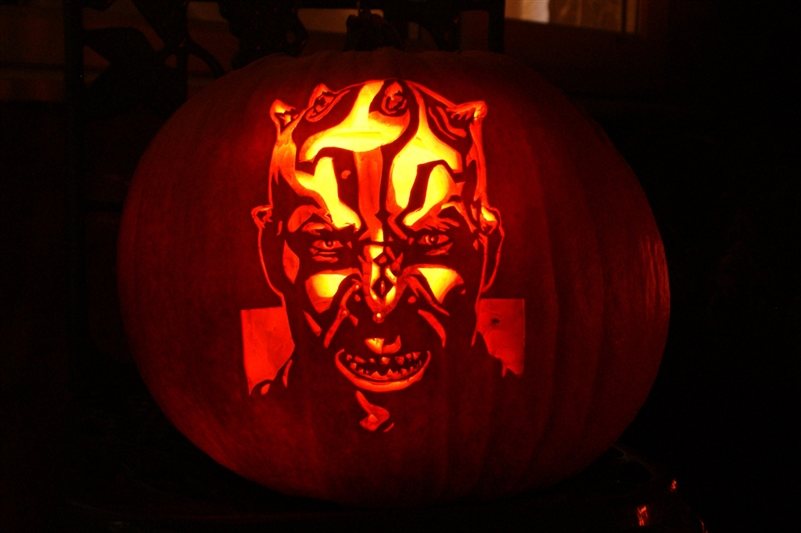 Photo by:
Spencer Wright via Flickr
With Star Wars: The Force Awakens opening up in theaters less than three months from now, you can bet that we'll be seeing a ton of Star Wars themed Halloween costumes this year. In addition to costumes, be sure to keep your eyes peeled for any Chewbacca carvings or Jedi jack-o'-lanterns lighting up neighborhood streets and doorsteps.
Will the force be with you this year on Halloween? If so, let us know in the comments section which characters you're planning on carving into your pumpkins!
"Remember…the Force will be with you, always."