Ghostface to Resurface as Talks of "Scream" Sequel or Reboot Is in the Works
Home » Blog » Halloween Headlines
November 9, 2019 By Wendy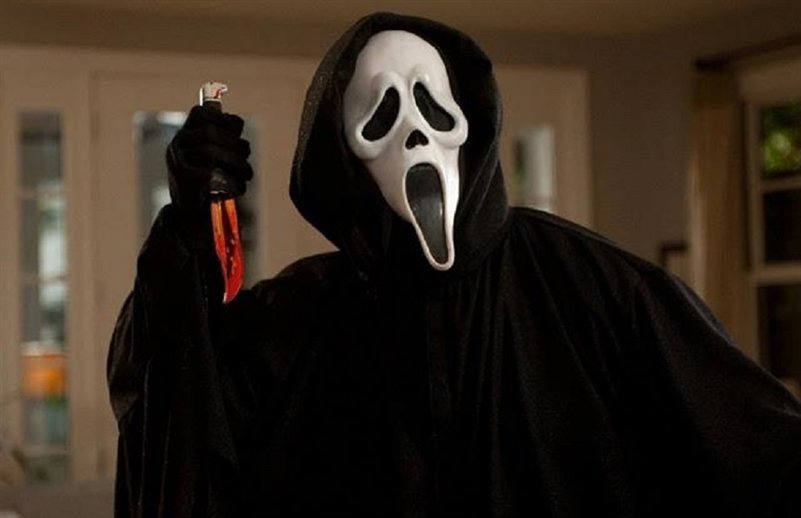 Ghostface in Scream movies
Photo by:
Scream Movies via Facebook
You may have seen a costumed character of Ghostface over Halloween, but there are talks that the real Ghostface is coming back to the big screen. In an exclusive, Bloody Disgusting reports the next Scream is in early stages of development. It will be based on the Scream franchise created by Wes Craven and writer Kevin Williamson.
It has not been confirmed if the film will continue as a sequel, as Scream 5, or as a reboot, but we know after Craven's passing at age 76 in 2015 that it will be under other film directing. Williamson is also reportedly not writing the screenplay.
Ghostface first appeared in Scream in 1996. The last sequel, Scream 4, was in 2011. The next Scream franchise development will be under Spyglass Media Group.