DIY Skeleton Hoodie (For Kids or Adults!)
Home » Blog » Halloween's Hottest Trends, Little Ghost & Ghouls Corner , Scary-Good DIY Ideas
October 7, 2015 By Kelly T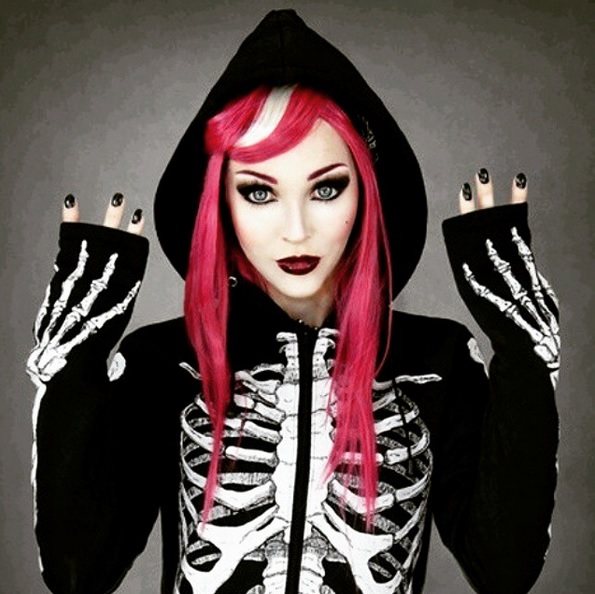 Photo by:
Photo by Instagram User @adeptshadows
We've all seen those really cool looking black hoodies with the white graphics of a skeleton on the outside, both during Halloween time and not. Their popularity has been going on strong for more than a handful of years now, just think back to the days when you used to browse the selection at Hot Topic.
Let's go get that sweater you never bought, but instead of buying it, let's try making it.
Skeleton Hoodie
Supplies:
Black Hoodie
Skeleton/bones stencils
White fabric paint
Paint sponge
Directions:
Lay your hoodie out flat and position your stencil where you want the bones to show up. Tape, iron down, or adhere in any other way that wont ruin the fabric, the stencil in that position and begin sponging on your white paint, filling in the stencil. Repeat this until you've completed the desired design.
Photo Gallery