Amazing Ways Your Amazon Echo (Alexa) Can Help You Create Scares
Home » Blog » Halloween Headlines
October 27, 2019 By Wendy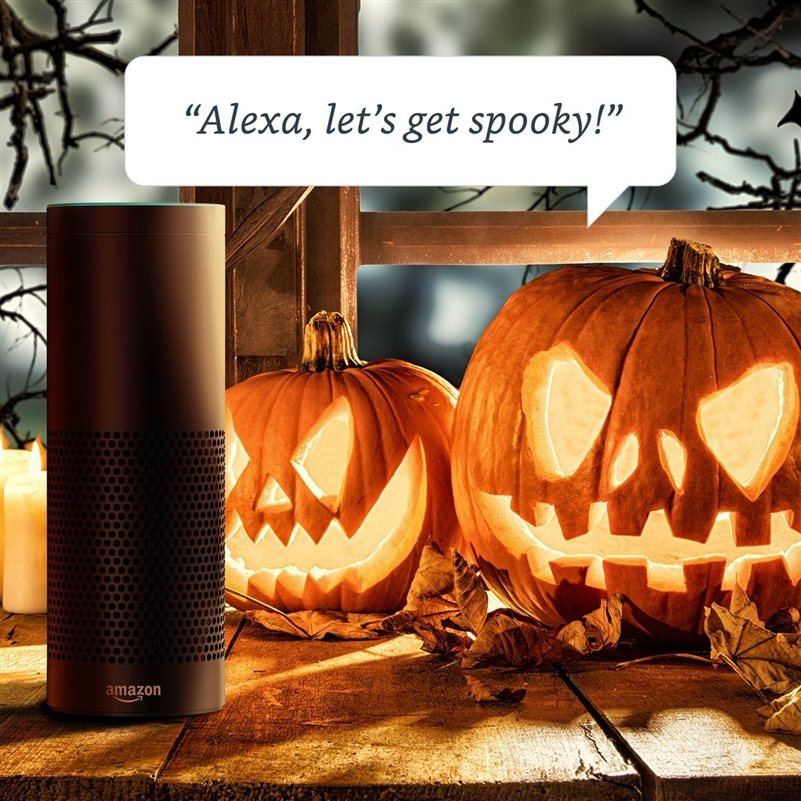 Photo by:
Amazon Alexa via Facebook
Trying to make your home spookier this Halloween season? Well, you have an extra helper if your home is equipped with an Amazon Echo. Alexa, Amazon's voice assistant can help with everything from Halloween music to even giving your video doorbell a haunted ring tone.
Here are some of the phrases you can say to Alexa!
For a spooky sound, ask Alexa: "Alexa, start Spooky Halloween Sounds"
For a timed spooky scream, ask Alexa before your guests arrive: "Alexa, ask Spooky Scream to start in five minutes."
For a scary story for the kids, ask Alexa: "Alexa, tell me a spooky story"
For a scarier story, ask Alexa: "Alexa, ask Scare Me to tell me a scary story."
For a Halloween themed joke, ask Alexa: "Alexa, tell me a Halloween joke."
Depending on how your home is equipped, Alexa may also help with the door bell ring tone and lighting around your house for a spookier feel and look.
**During the Halloween season Amazon also offers evening tours complete with fun trick-or-treating and more? To check for locations with Halloween evening tours, click here!**
Have fun with Alexa creating spooky scares around the home this Halloween season!