VIDEO: Thieves Steal Decorative Skulls from Family Trying to Bring Neighborhood Halloween Spirit
Home » Blog » Halloween Headlines
October 20, 2019 By Wendy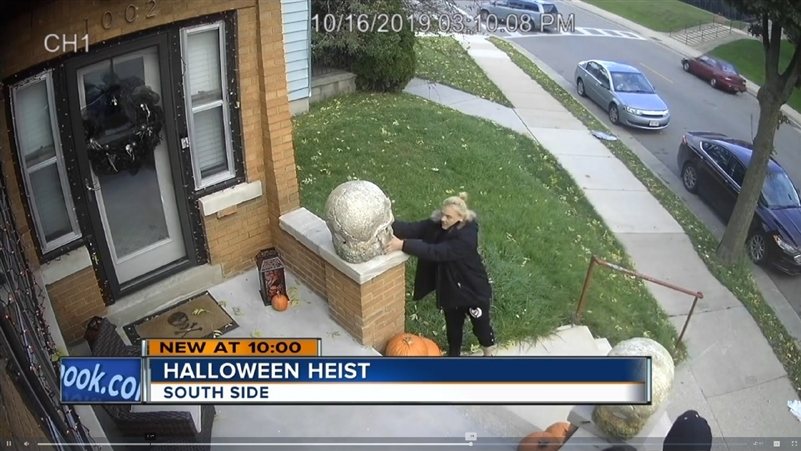 Thieves caught in the act stealing Halloween decorations
Photo by:
Juan Bucio home surveillance camera via WTMJ-TV
The Bucios family in Milwaukee, Wis. decorate their home each year to celebrate Halloween and to help their neighborhood get into Halloween spirit. This year the front of their home included two large decorative skulls, but thieves drove off with them on Wednesday afternoon.
Juan Bucio caught the thieves in action from his surveillance cameras. The thieve rolled up in a blue minivan and shortly after walked up to the porch and grabbed the skulls.
Bucio told WTMJ-TV, "They don't understand that they're not just taking a material possession, they're also taking people's sense of security away from them."
This is an unfortunate event for the Bucios and the neighborhood. Bucio added in the interview with WTMJ-TV that "sometimes, parents come with their kids up to the doorstep here and they actually take pictures with their kids with all the decorative pieces that we leave out here."
Watch the video below! Help the Bucios and the police catch the thieves. This may help get the skulls returned to their rightful owner.