Abandoned Haunted House Complex to Add Stalker Haunted Cornfield in Fall 2016
Home » Blog » Wisconsin's Best Weekend Events, WisconsinHauntedHouses.com News and Updates, Paranormal Headlines, Wisconsin Haunt News
December 31, 2015 By Chelsea T.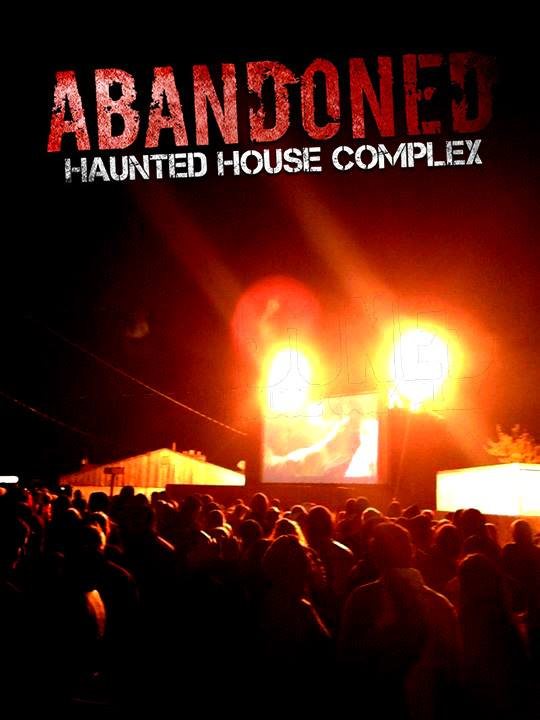 Abandoned Haunted House Complex in Mount Pleasant, Wisconsin
Photo by:
Abandoned Haunted House Complex Facebook Page
Wisconsin's own Abandoned Haunted House Complex will be celebrating the 2016 Halloween Season with a new addition to their Haunt. Currently pending approval, a Haunted Corn Field is in the works at the Mount Pleasant location.
Behind their haunted house, business co-owners Corey Stephens and Matt Mars have obtained an 8-acre field where they plan on placing the maze. They are expecting to utilize about 4 ½ acres for additional parking and the rest will house a haunted corn field.

According to Journaltimes.com, Stephens explained, "It's not a maze. It will be similar to the interactive haunted house inside," which drew 10,000 paying customers during the 2015 Fall season.

Inside the Stalker Haunted Cornfield, horror lovers will be turned loose and have to find their way out while zigzagging their way through a path in the corn. Not only will they have to search for the exit, but they'll be forced to take on the scenes of horror and gruesome Haunt actors that await them throughout the maze.

So why add the corn maze to their Abandoned Haunted House? Stephens explained "We had a lot of people come through and say, 'Have you ever thought about doing a corn maze?" Well, it looks like the customers have had their wish granted! The maze will be a completely separate attraction from the Haunted House and will operate whenever the Haunt is open, weather permitting.

During the Halloween Season, Abandoned Haunted House is usually open the last Saturday in September and continues throughout October. In 2016, the Haunt will remain open until the Saturday after Halloween. Along with the Stalker Haunted Cornfield, this Haunt has added another fun attraction: a paintball gallery where individuals can buy 10 shots to fire at a taunting clown.

The corn field conditional-use request goes to the Mount Pleasant Plan Commission in a meeting that starts at 1 p.m. Wednesday at the Village Hall, 8811 Campus Drive.